Home of Stoneware & Porcelain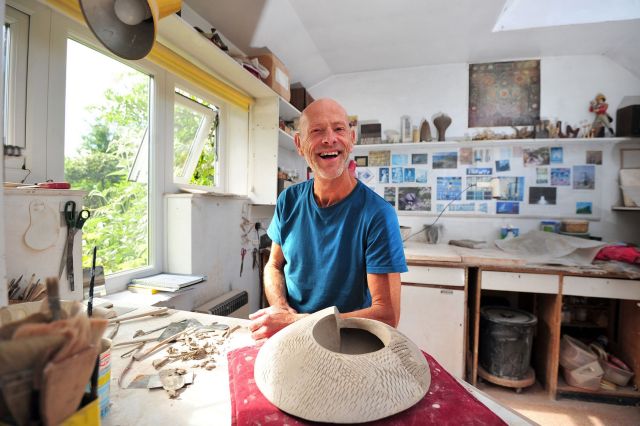 Gordon Cooke Studio
A potter, teacher and designer for 35years, I make stoneware planters and sculptures and objects in concrete
Containers for plants which relate in form, colour and texture to plants and their natural environment are a mainstay of my stoneware production.
I have examples of my work in private and public collections worldwide.
Most of my work is sold through my exhibitions at my studio in Poplar Grove, Sale. Greater Manchester and at Potfest in the Park, Penrith
---
Potfest in Park, Penrith 29 - 31 July.
A large ceramics show with over 100 exhibitors from Europe in the beautiful grounds of Hutton in the Forest.
---
"Ten on the Edge" Homestead Farm, Disley. 9th and 10th September.
A charity exhibition held in the lovely house and grounds of this private dwelling.
---
No pottery classes in 2017
Contact
email : gordoncooke.ceramics@gmail.com
0161 969 9816
17 Poplar Grove, Sale, Cheshire. M33 3AX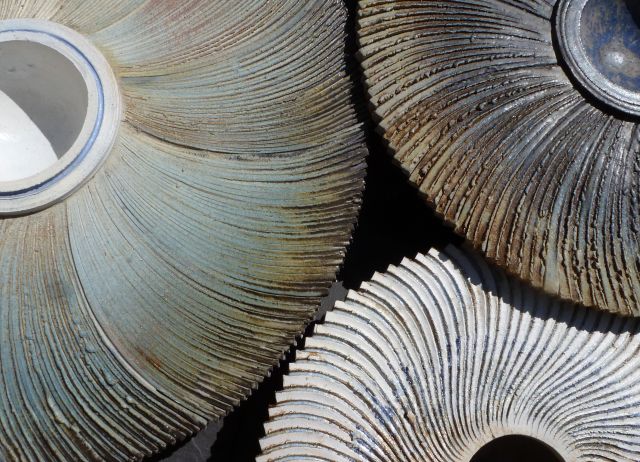 Recent garden pots and sculpture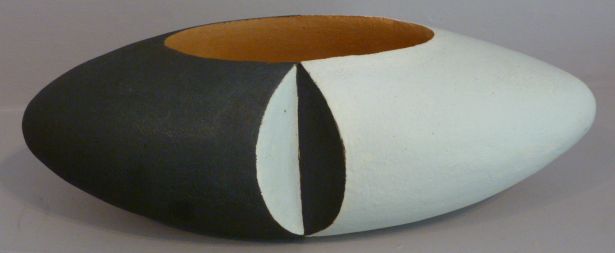 Black and white pot 2015

---